..:: life's a B e A c H ! step lightly into the realm of the unknown. ::..
Quezon - my paradise...ehem...thanks glenny for this pic.
the things i did differently in boracay this time around...
mar 31 - apr 4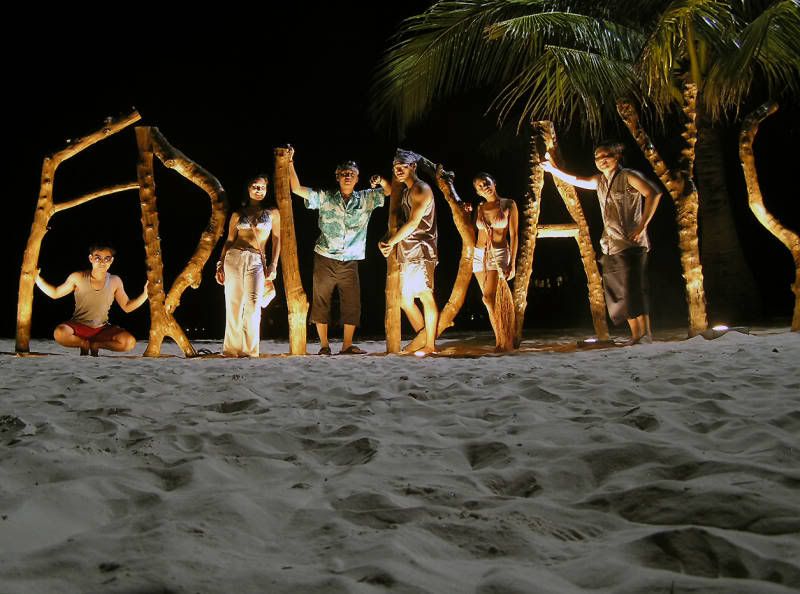 the gang: richard, chix, don, den, me, jeff

1. i slept earlier and woke up earlier
yes, 12NN never found me still snoozing in our cold room and soft bed. and 3AM never found me still gallivanting and drinking myself to near-delusion.
2. i only got drunk 1 out of 4 nights
no, i wasn't intending to be drunk as can be proven by my NOT ordering Bangenge at Pier 1. after my traitorous experience with the tequila sunrise in club paraw on our first night, it was just a bottle of vodka ice for me.
3. island hopping!
a must for first timers. i wasn't able to go island hopping the last time so i made sure i'll get to do it this time. a little note though, start very early in the morning so you'll get to enjoy the sceneries without getting heatstroke, and, make sure the boat has a roof of some sort so you won't get toasted beyond imagination (yes, that's me. and am naturally morena to begin with!)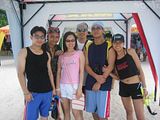 while waiting for the boat that would take us to crystal cove and puka beach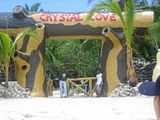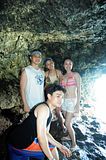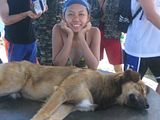 cystal cove shots and the batugan dogee. unfortunately, we weren't able to explore Cave 2 because the tide was high.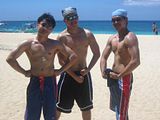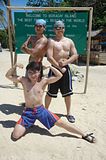 my little boys (who grew up too fast) strutting their stuff at the puka beach

4. jonah's shake
you have got to try this! the best shakes in the island for only about 65-75 bucks! Jonah's is located at Station 1 right beside Pier 1.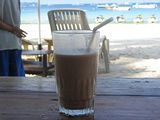 5. breakfast
on our last day, we woke up at 7AM and i had my first EVER legitimate breakfast in Boracay. yay!!!
6. eat-all-you-can seafood
though crabs and lobsters weren't included, we were happy with the P295++ buffet at the Boracay Peninsula. they had comfy setting too! low tables and mattress on the sand draped with white cloth.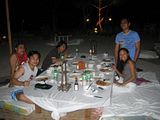 7. glitter tattoo
prettier than henna, which i think i can also do, if only i knew what kind of paste they use. hehe.

8. cheap meals!
though we sometimes indulged in pricey dinner and breakfast, we're also regulars at Smoke. we also tried Blueberry and Mickay...these heaven-sent restos tucked in the palengke near D'mall. they offer meals for less than a hundred bucks.

9. walk, walk, walk and walk some more.
and i thought i've already seen every nook and cranny of the island the last time i was there. it took us 4 whole hours just to shop for pasalubongs. that's not to mention our everyday afternoon strolls and midnight walks in search for hotties and sexy bodies. haha.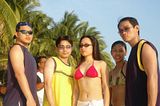 we own this place. yes we do. haha.



10. sunsets, sunsets and more sunsets. we can never get enough of it!