..:: life's a B e A c H ! step lightly into the realm of the unknown. ::..
Quezon - my paradise...ehem...thanks glenny for this pic.
Justice for Jeff.
i have a tight-knit highschool groupie. we were a small class in highschool - composed of only 13 girls and 6 boys. even when we went our separate ways in college, most of us still kept in touch by getting together on birthdays, summers and Christmases.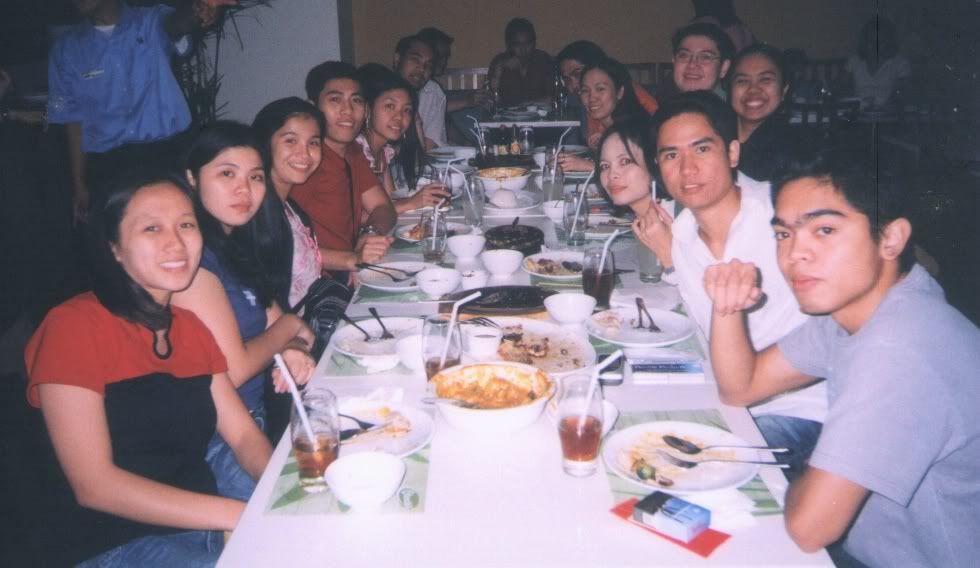 Christmas 2004 was a special one for us because it marked our group's 10th Christmas together. We celebrated it by exchanging gifts, having dinner at Dencio's Sucat and hanging out at Julie's place afterwards. Throughout the night, we exchanged stories, caught up with each other's lives, joked around...oblivious to the tragedy that is about to befall one of us...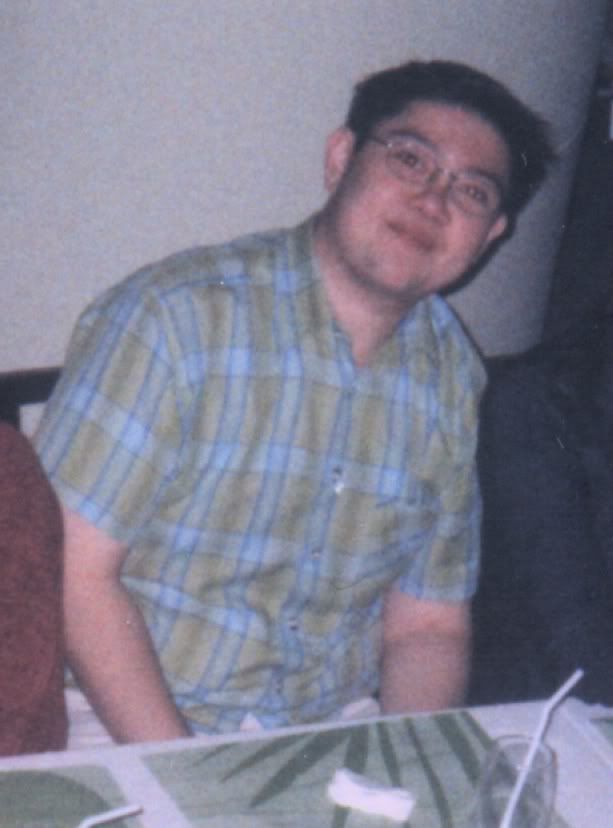 JEFF
i can only remember snippets of our conversation that night. and am sorry that our last conversation (when we were in the car on our way back) had to be about work, work, work, and not about things that really matter and other things that (probably) bothered him especially during that time. i like looking at this picture of him though. i can remember him laughing during dinner over our friends' antics. he laughs easily and cracks real funny jokes too. i want that image of him etched in my memory.
i'll forego ranting about the newspaper article printed in Star and Abante Tonite (the stupid newspapers don't have an online archive anyway). i just want to say this:
To the editors of Abante Tonite:
i hope in the future you find more newsworthy topics for your headline instead of making a scandal out of a private person's life. and please. if you can't even get the name right, how are we even sure your news is credible?
To the editors of Philippine Star:
two men who has a heated argument, one of which, finds a fire extinguisher, while the other
shoots him on the head
in an attempt to
DEFEND
himself, does not make much sense to anyone who knows what DEFEND means. does it???
How the killer was able to get inside the office, considering he's not even an employee and there are supposed to be guards on the building and you need a proximity ID in order to open the door, shoot my friend, go out that damned door again, pass by the floor guard, wait for the elevator to go up the 25th floor, claim his license in the building lobby, and
walk free
, is beyond me.
i don't want his face hanging around my blog, so here's a link to the killer's Friendster profile -->
Sherwin dela Cruz
. anyone who knows him and his whereabouts, kindly inform the police, or email me.
Jeff was buried last saturday. he was supposed to turn 23 yrs old on January 28. I pray that his family and everyone who loves him would find justice by that time.
am still actually in denial. sometimes i just can't believe that he won't be popping me kamusta messages in YM anymore...or his ultra long MSN nick would never go online again...
i will be praying for you my friend. you will be greatly missed.