..:: life's a B e A c H ! step lightly into the realm of the unknown. ::..
Quezon - my paradise...ehem...thanks glenny for this pic.
visions of quezon...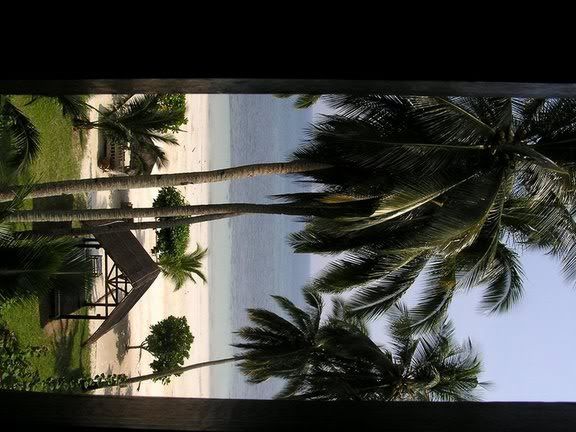 before i forget to mention, let me thank glenny and gem for all the wonderful pics i'll be posting here. (glenn keeps saying kasi na he can own my blog and friendster na because it's so full of pics taken from his digicam. hehehe.)
so anyways, this picture on the left is by far the next best Quezon shot. syempre the best is still the panoramic one i posted at the top of my page. hehehe. glenny took this early morning shot from the balcony of the house.
if only we have the luxury of having this charming view each morning we wake up...sigh. i swear i was in heaven the 2 mornings i woke up there. :)
the next pics, i'll just fondly call the hammock shots. i sooo loved this hammock! marlette and i were supposed to sleep on it the 2nd night we were there. but by the time 4AM rolled in, we were too ummm...tipsy to walk from the hut to the hammock. thus, we ended up sleeping in the hut beside the toppled beer bottles and the half full tequilla and the empty bottle of jagermeister and the chips scattered everywhere.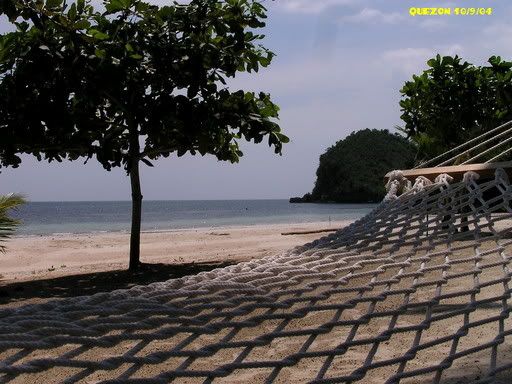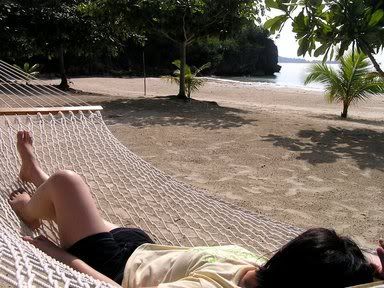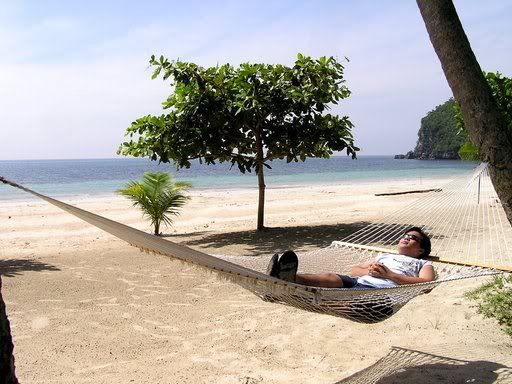 that's marlette on the left and glenny on the right. i actually woke up at 6AM and tried to sleep in the hammock (for about 15 mins) until i realized little elmo pillow (even if i tried putting it at the top of my face while sleeping) can't protect my head from coconuts falling from the tree. hehehe.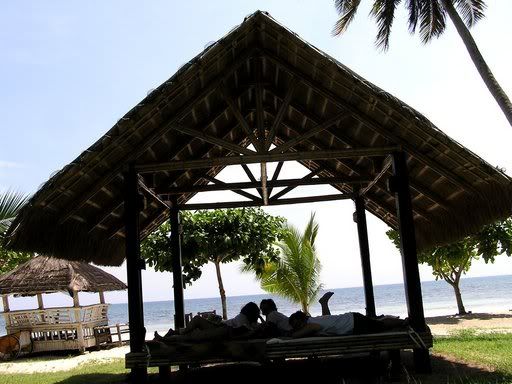 our hang out place in the beach - the nipa hut. we whiled the hours away lounging here, reading books and magazines, playing mahjong (anton taught us how to play mahjong! yay!) and catch-a-phrase, talking, drinking, eating, or simply enjoying the fresh air and watching the waves kiss the sand in the shore.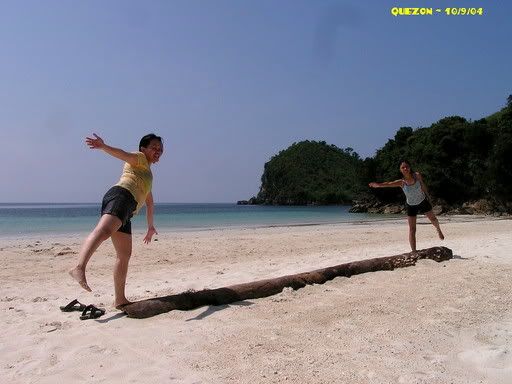 annnddd...well, can i just say i love this photo of me and marlette? :)


and lastly, because we were all so frustrated by this shot of van, jen and shawie (the last time we went there)...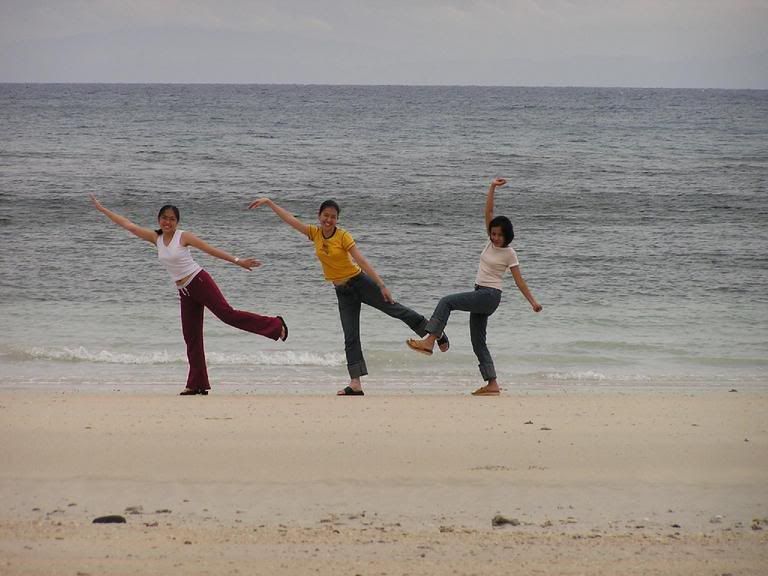 we (myself, cas, marlette and gem) decided to redo the shot to make it perrrfectt. so now here it is. :)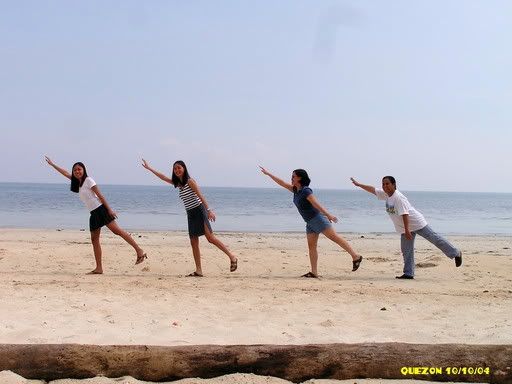 visions of the beach bums coming up.
now you know why am crazy over Quezon. :)