..:: life's a B e A c H ! step lightly into the realm of the unknown. ::..
Quezon - my paradise...ehem...thanks glenny for this pic.
am baccckkk...
i've been swamped with work and preparations for lulu's despedida that's why i haven't been updating my blog. so much has happened. i don't even know where to start.
well the past week has been a very emotional one for me. Lulu (my teamlead, mentor and friend) resigned and spent her last day with us yesterday. starting next week, she'll go on pursuing her dreams in a place that is definitely not in the desk beside me. we've been sitting next to each other practically ever since i got here. the days leading to May 31 were filled with tears and sadness and a sense of dread for me. though i know this is one of the best things that has happened to her, i still can't help but feel the loss. but as i have said over and over again, am happy for her and i would never even wish that she'd stay because i know she'll be better out there. in the following days, when i look at her desk and see another person already sitting on it, i would just really really need to remember that despite the changes, this has been a good thing.
for the occassion, we made her a scrapbook (which am quite proud of, actually) and a photo album complete with captions from all of our teambuildings and OTs and meetings since last year (since the start of the digital photo age). choosing all 155 photos was a bittersweet task for me. it's amazing how much memories and moments they captured.
and last weekend, a small group of us went to subic to spend 2 days of bonding time. just enough to let her know how much she'll be missed and how much we thank her for being more than just a teamlead. we never really got to go to the beach. saturday was spent travelling and buying groceries and cooking food. dinner was yummy. we all loved rhea's and lu's sinigang with fried chix on the side. weird combination, i know. we got that from anton. teehee.
so anyways, we spent the night from 10PM 'til 6 in the morning, bonding. with glenny and rhea sprawled on the aerospace, lulu on the sofa, van and ruth on the lazy boy and the rest of us perched comfortably on the seats, we spent 8 hrs straight (save for bathroom and yosi breaks) throwing questions at each other, twenty questions style. one would ask a question and everybody would answer. by the time we decided to call it a "night", my eyes were so puffy from crying that i could hardly open it, and my head was already spinning from the amount of alcohol i managed to take in the whole time. rhea and i must have consumed 3 pitchers of zombie (1 bottle of tanduay per pitcher) in 8 hrs. not surprisingly, when i woke up at 10am, i have this verrry bad hang over. teehee. :)
i've picked out some of the good and decent(hehe) pictures we took that night. here goes...

that's lulu on the second photo, rightmost side wearing pink.



a toast to friendship...

after lunch, we set off to go sight seeing. i enjoyed the bird aviary most. they have all kinds of real pretty birds including these little white and blue ones that i'd like to set free in my own wedding. haha.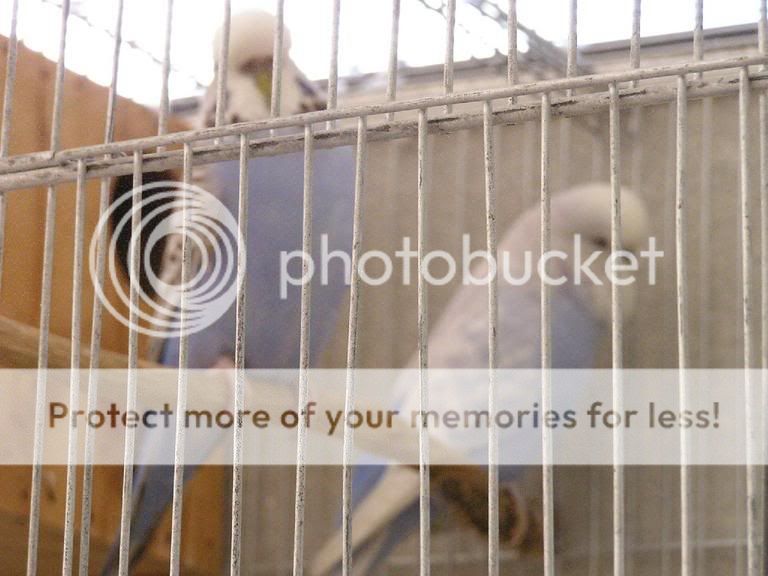 and this owl fascinated me. perched on it's branch, i think i fell in love when it looked at me for a looonng time without blinking its eyes. i'd move slowly to my left and right and it would follow me. i'd like to have a pet owl one day and i'll name her hedwig. oh wow, how original. :) hahaha.
we also went to the butterfly garden. i didn't enjoy it as much because i was too afraid that the flying butterflies would get to my eyes. diba sabi nila nakakabulag daw yun? hehehe. glenny got these really cool pictures of rhea and marlette though.
can you tell that rhea absolutely loves butterflies? her face is practically glowing in her photo. and i think one day i'll blackmail marlette with this picture of hers. i'd edit it and remove her shirt. o diba, pwede na for FHM! hehehe.
the ride home was tiring but still a lot of fun. glenn's two-way radio idea was really cool. we got to talk to the peeps on the other car like they were really with us. you'd think after 8 hrs of non-stop talking the previous night, we'd get tired or even run out of questions to ask. but nooo...it went on from subic til we were so hungry that we couldn't think anymore. heehee.
i didn't get to sleep a wink during the ride home and i worked on the scrapbook til 3AM. it was one hell of an exhausting weekend. last night i got home 1AM because lulu took us out to dinner. but the fatigue was well worth it for me. i had a lot of fun and i spent real bonding moments with my friends. i also got to say the things i wanted to say to lulu before she left...i'll miss her. i'll miss all of the little thoughtful and quirky things she does. :(